Student Accommodation in New Zealand
Migrating to New Zealand for higher education does bring up the question of how to find accommodation in New Zealand. It requires comprehensive planning, and one of these aspects is making the right accommodation. With the right student accommodation assistance, they can have a comfortable and enjoyable experience while studying in New Zealand. The most popular student accommodation types are "flatting," where students share an apartment or house with other students and halls of residence. Flatting is more common in New Zealand housing for international students among international students who come to study at universities in New Zealand because they don't have many friends or family members here. Halls of residence are mainly used by domestic students who live on campus and need to stay close to their university for practical reasons such as lectures, exams, and so on.

While renting a flat is a common option for international students, they are also eligible to take on-campus housing, subject to approval. At GoNewZealand, we can help you find the perfect accommodation according to your requirements, the city you will be studying in, the budget, and the entire situation. We are certified and experienced consultants and can aptly understand your accommodation needs, followed by suggesting the right course of action.

A student in New Zealand can choose from on-campus and off-campus living arrangements. On-campus accommodation means living in an institution-provided hostel or dorm accommodation. Off-campus means the student can choose from a wide range of accommodation options, including student hostels, flats, apartments, and houses. Depending on the student's budget and requirements, they can find a relevant accommodation option.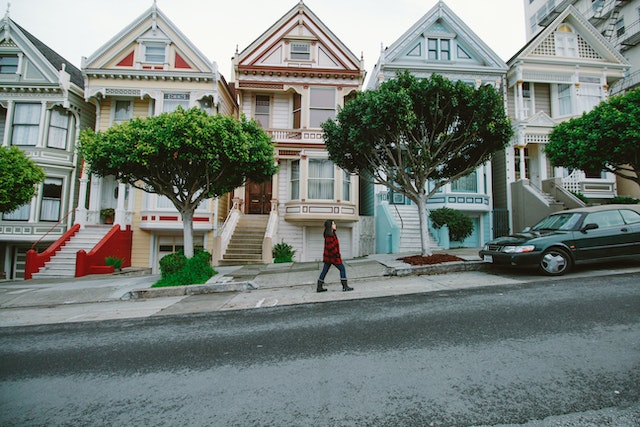 Why are We The Most Trusted New Zealand Education Consultants?
GoNewZealand is a premier New Zealand universities' exclusive representatives' level organization working with a mission to make a student's journey to another country easy and smooth. We hold a successful track record of helping students find the best universities for their study plans and the perfect accommodation, scholarships, and everything else. Our competent team of experts, who are officially licensed to represent New Zealand institutions, will ensure the student finds a cozy and affordable place to live.

New Zealand is gradually becoming a top destination for studying. With us and more than 200 officially New Zealand exclusive university representatives, students will find several good universities here to study and grow. With GoNewZealand, students can find a seat in top-ranking universities in the country. This includes the University of Auckland, University of Otago, Victoria University of Wellington, University of Canterbury, Massey University, University of Waikato, Lincoln University, and Auckland University of Technology.

According to QS Rankings, these universities are among the top 500 universities in the world. We understand the requirements a student must satisfy in order to get into these universities and also find great accommodation in the city.
Types of Accommodation in New Zealand
Living in a foreign nation and worrying about finding the right accommodation is natural for students and their parents. Students who have relatives or family in New Zealand can find accommodation relatively easier than the ones who don't have any links in the country. But worry not. With GoNewZealand as the best accommodation provider in New Zealand, any student will be able to find suitable accommodation among the different accommodation types in New Zealand. These include
On-campus accommodation, wherein the student can live in traditional halls of residence.
In this type of student accommodation in New Zealand, the student will get several services, including meals, laundry, study area, cleaning services, and much more. Moreover, from a security perspective, living on campus is better. The second option is living off campus. Off-campus types of accommodation options for international students in New Zealand include;
Homestay (staying with a host family)
Renting flats (individually or with others), etc.
All these options are available for national and international students coming to New Zealand for higher studies.
Cost of International Student Accommodation in New Zealand
The cost of living in New Zealand majorly comprises accommodation costs. In most cases, international students choose to rent out a flat or stay with a family in the city where they are studying. The cost of international student accommodation in New Zealand differs from the type of option. The on-campus accommodation costs will range between NZ$ 300 to NZ$ 400 per week.

On-campus accommodation is one of the low-cost student accommodation in New Zealand options, given that a student will also get additional services. The exact on-campus accommodation cost differs from university to university. But every university offers students food, furniture, and other living facilities. Hence, the cost of living within the university is cost-efficient.

When renting an apartment or a house outside the campus, the students must pay weekly rent. In addition to this, there are expenses like cleaning, laundry, food, utilities, and others. All these expenses are additional and won't be included in the rent. Yes, some homestays and apartment owners might offer food, but it's a rare combination in the country.
Living off the campus will cost somewhere between NZ$ 110 to NZ$ 400 per week. This makes them one of the cheapest housing options in New Zealand for students. The exact rent might vary according to the type of accommodation and its location. The general trend is accommodation near the institution will cost more than accommodations located at a distance from the institution.

Out of the two off-campus accommodation options, homestays are better here, and the student will live with a family. Here, they can get food for an extra price and learn more about the country's customs, traditions, and rules. However, living in a flat might cost the least rent, but the additional costs will increase the weekly expenses.
| Type of Accommodation | Cost of Living |
| --- | --- |
| On-Campus Without Food | NZ$ 300 to NZ$ 400 per week |
| On-Campus With Food | NZ$ 300 to NZ$ 400 per week (food is provided to the students in the university). |
| Off-Campus Without Food | NZ$ 110 to NZ$ 400 per week |
| Off-Campus With Food | NZ$ 110 to NZ$ 600 per week |
Get application fee waiver
by applying through us
I agree to GoNewzealand terms and privacy policy
or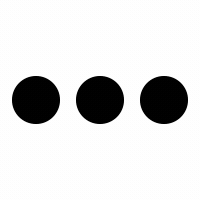 Our Process and How Can We Help
At GoNewZealand, we are adept and exclusive New Zealand education consultants sitting on years of experience helping students fulfill their dreams of studying abroad. Ours is the team every student will be happy to work with, as we are familiar with the entire educational structure of New Zealand. In addition to this, we can help students settle in New Zealand and allow them to find great accommodation, scholarships, and other services for a comfortable stay. Working with us means every student will receive their visa within the stipulated time, and their admission will be confirmed because we help prepare every application.
Here are Some Reasons to Approach GoNewZealand
An Excellent Team: The GoNewZealand team of consultants and study experts comprises a great mix of intelligence, expertise, and dynamism. We assess every student's profile to discover the gaps and find out relevant solutions. Moreover, with our understanding of the New Zealand immigration and study system, we can help any student get a study visa with a guarantee. Hence, we follow a customized approach to helping every student according to their needs and shortcomings.
Process and Procedure Understanding: Understanding and following the immigration laws and regulations of any country is the key to gaining a visa. That's why we make it a mission at GoNewZealand to understand the country's visa and other processes. This makes us competent enough to deliver the required solutions. With our experience and approach, GoNewZealand has become an exclusive University Representative assisting students in completing and submitting their applications.
Direct Representation of the University: GoNewZealand represents more than 600 universities across the globe. We have helped more than 20,000 students get successfully placed in different institutions. Hence, they are the best option for a student when it comes to studying abroad. With this, we are always hustling to partner up with new institutions and understand the nuances of different countries.
Precise Understanding of Universities and Their Processes: The general requirements for taking admission to a university are almost known by everyone. But it's the detailed and in-depth information about the admission process that can make a considerable difference. Any kind of misinformation can ruin a student's chances of getting admission to a university. It's a big risk for a student who is hoping to get admission for a chance to live a better life. At GoNewZealand, we understand a student's perspective and leverage our extensive knowledge database to provide expert consultation. As a result, we make sure that every student gets placed in the right university.
Obtain a Study Visa, Successfully: We also know how to improve a student's chances of securing a student visa for studying in New Zealand. It's the prerogative of a nation to allow a student to come and study. However, the acceptance of a student's application depends on their profile and application. Our experts will help the students complete the application while taking care of every aspect and getting assured results.
Complete Assistance for Students: We do not limit our services to the selection of universities and student visas. But our extended services will also include the creation of a statement of purpose, letter of recommendation, and resume, and completing the application form. Moreover, with us, the students also ask for assistance with education loans, accommodation, and Forex fee payments.
Scholarship and Education Loan: Taking a scholarship is not easy as the number of seats in it is limited, but the students applying for the same are plenty. Hence, the students applying for a scholarship must do so with perfectionism. There has to be no mistake in the application and other requirements. At GoNewZealand, the consultation team will help students gain the right scholarship they need and help them prepare the application. Here too, we can help a student complete the formalities like preparing the SOPs and LORs.
A Constant Support System: The GoNewZealand team will stay connected with all the students and the universities. As a result, we are able to clarify doubts for our students and help them gain admission on time. From support for documentation to creating a personalized structure for every student, we are here to assist.
Living On Campus in New Zealand
The New Zealand student accommodation on campus is one of the best options for new students and freshmen to start their journey in the country. Here universities and colleges provide different accommodation options and on-campus living facilities in New Zealand. These include;
Residential halls
Dormitories
University-owned flats
Out of these, the residential halls are located within the premises of the institution. On the other hand, dormitories may be situated within or outside the campus. The university-owned flats are special options for on-campus living in New Zealand of accommodation allowing new students to live with local students, who are the co-hosts of the new students.

Living on campus allows a student to immerse themselves in the country's culture and an excellent academic environment. University-based accommodation is always in high demand; hence, we suggest students apply for this type of student accommodation in New Zealand as early as possible. When you connect with GoNewZealand, we will take care of these requirements for our students and prepare the paperwork on time.

Overall, on-campus accommodation is always beneficial for students. This is because the majority of utilities and benefits are taken care of by the institution. Here are a few New Zealand universities with their on-campus accommodation costs;
| University | Accommodation Cost |
| --- | --- |
| University of Auckland | NZ$ 412 per week |
| Massey University | NZ$ 180 to NZ$ 395 per week |
| Lincoln University | NZ$ 240 to NZ$ 320 per week |
| Auckland University of Technology | NZ$ 317 to NZ$ 400 per week |
Moreover, living on campus also means a lot less paperwork for the students. There is no requirement to get a lease for the apartment.
GoNewZealand's Extensive Footprint in India
Offices across India
250+ Experienced Consultants
Chennai, Coimbatore, Bangalore, Cochin, Hyderabad, Mumbai, Pune and many more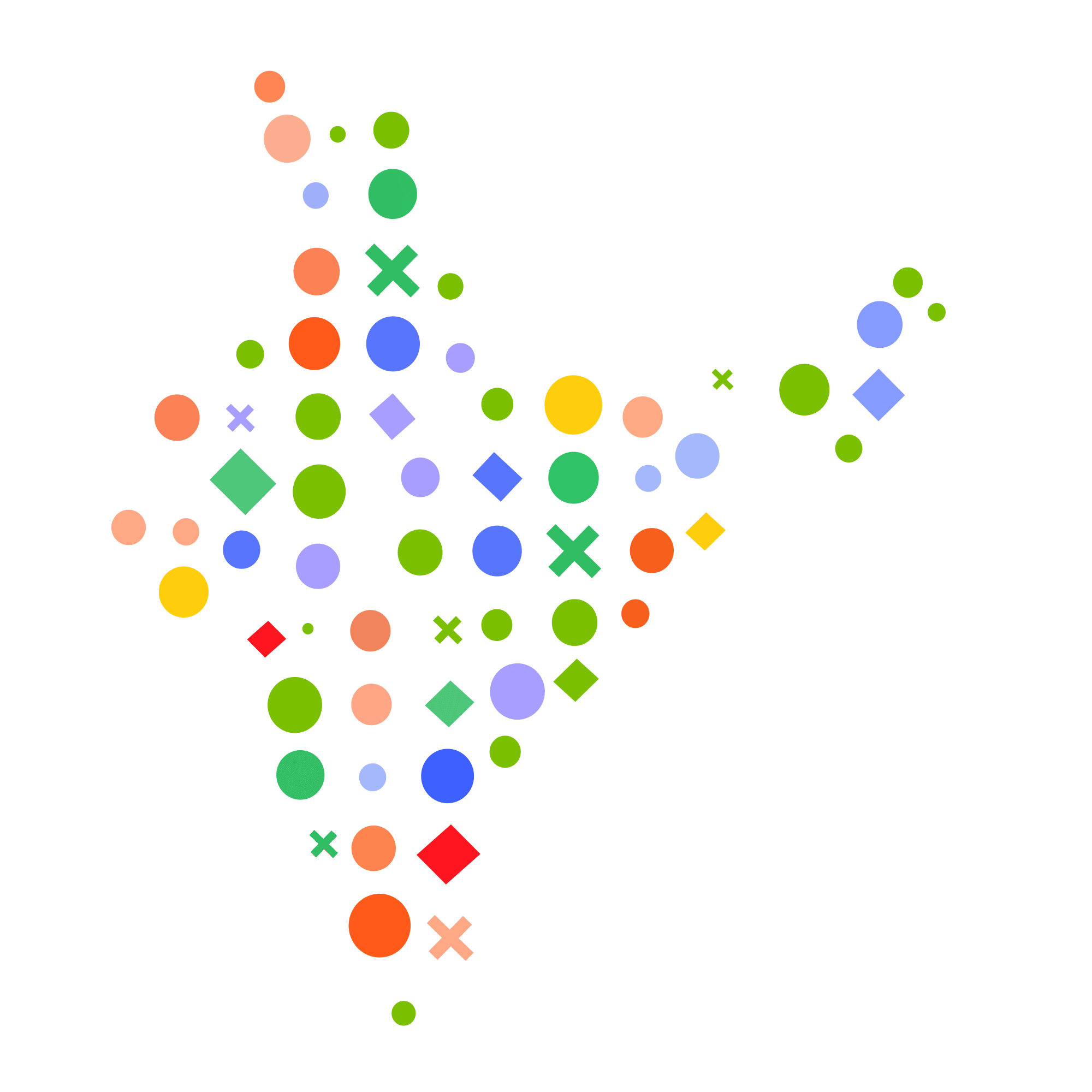 Living Off Campus in New Zealand
A lot of students are not able to secure a seat in institution-provided accommodation. For these students living off the campus is the only option. Depending on the location of the university, you can find suitable New Zealand student accommodation off-campus near the university. At times, the students can also find references from the colleges as they have a list of potential accommodation options students can rent or lease. New Zealand's famous flatting arrangement is the next best alternative to securing on-campus accommodation.

The per week off-campus rent in New Zealand and other expenses differ according to the city.
| City | Accommodation Cost |
| --- | --- |
| Auckland | NZ$ 470 per week |
| Christchurch | NZ$ 330 per week |
| Wellington | NZ$ 322 per week |
Living off the campus helps a student get familiar with the different cultures of New Zealand. They learn to manage their expenses, make food, do laundry, and much more. A student can get different accommodation options in New Zealand;
Short-Term Accommodations: In short-term accommodations, students can stay in dormitories and backpack hotels for a few days. The rent for off-campus student accommodation in New Zealand is NZ$ 30 to NZ$ 140 per night. Students can use these accommodations to look for a permanent option.
Private Hostels: A private hostel is similar to a college hostel and is gaining popularity in the country. These hostels have all the off-campus living facilities in New Zealand that a student needs on the premises. Students living here will also get to build their network, and they can interact with common rooms and dining spaces.
Apartments and Flatting: Renting apartments and flats is one of the best types of student accommodation in New Zealand. This is an arrangement whereby two or more students live together in an apartment. Depending on the apartment, the number of students can increase.
Homestays: Homestays are another living accommodation for international students in New Zealand. Here the student lives with a local family. These families volunteer to intake one student and provide them with a room, meals, and other facilities like cleaning and laundry. In this arrangement, the per night cost can range between NZ$ 30 to NZ$ 100.
International Student Accommodation Service in New Zealand
We understand that it's not easy for anyone to settle in a foreign land, but as long as GoNewZealand is here to assist, there's nothing to worry about. At GoNewZealand, we have links with private accommodation providers and housing facilities in New Zealand. With us, a student can explore different options and also connect with an accommodation officer at the university or college. With our reference, the students can discover the best and under-the-budget accommodation options. Moreover, we have a wide network of students, universities, and locals in the country and other international student accommodation services. We can also help you get in touch with them and avail of the best accommodation option.
Guide to Find Student Accommodation in New Zealand
GoNewZealand is the perfect guide to finding student accommodation in New Zealand. We have strong ties with the international student community in New Zealand, especially with students living there from India. After securing admission to a New Zealand university, we can connect the students with accommodation providers and references in the country to secure the required housing options in New Zealand. As there are different options available, students have the freedom to choose from the best available option.
FAQ:
---
What is the cost of living on campus in a hostel in New Zealand?

With on-campus living, students may have to spend between NZ$ 300 to NZ$ 700 per week. The final cost depends on the institution and the services provided.
---
How to find the perfect accommodation in New Zealand for international students?

To find the perfect place, you can first ask your friends or relatives living in New Zealand. If that does not work, get in touch with GoNewZealand. We can help you find the best accommodation within your budget.
---
What's the rent for a student living in New Zealand?

In off-campus accommodation, students can find an apartment on rent. It can cost between NZ$ 200 to NZ$ 800 per week. The final cost can depend on the living arrangement, location, and facilities.
---
Which is the safest option for staying in New Zealand as a student?

Students will find that staying on-campus, in halls of residence or hostels, is some of the safest options. The on-campus residencies are under surveillance and have a proper check system.
---
Can students earn and live in New Zealand simultaneously?

Yes, students earn up to NZ$ 18.90 per hour in New Zealand. But there are restrictions on students studying and working here.
---