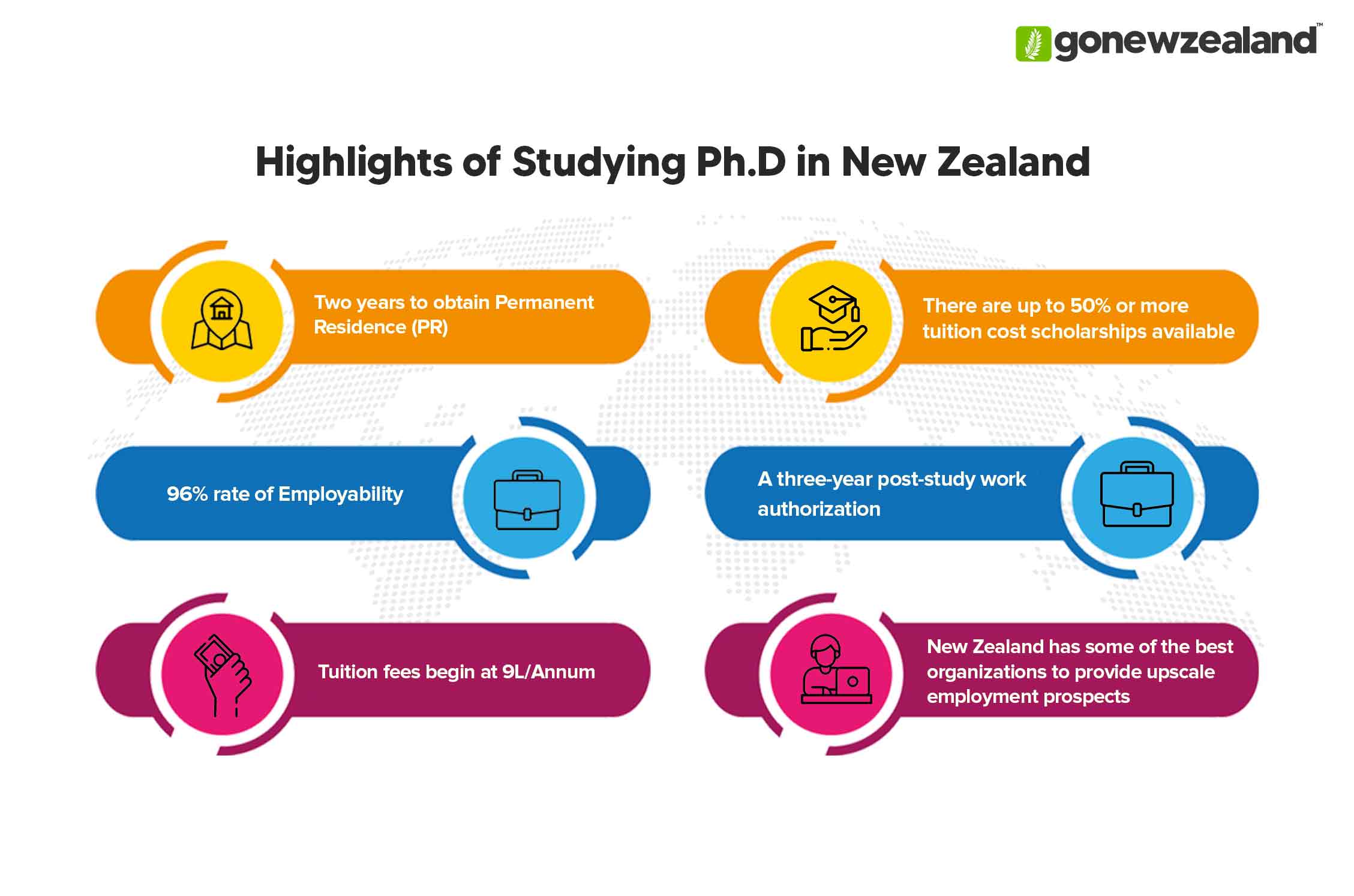 Ph.D. in New Zealand Through GoNewZealand
Have you decided to Study Ph.D. in New Zealand? Congratulations, as you have taken the first step towards a humongous and decorated career. The best postgraduate degree that may be earned in universities is a Ph.D. (Doctorate) or doctor of philosophy. Ph.D. holders typically enter the teaching profession or start out as scientists in their particular specialties. One of the most cutting-edge doctorate training systems in the world has recently been built in New Zealand, with a primary emphasis on research interests and academic achievement. You will also receive additional training in critical transferable skills and assistance from enterprise partnerships. The vast majority of New Zealand's higher education institutions fall under one of two basic categories: university or technological institutes. Both types of institutions are able to provide Ph.D. programs, so you can choose where you want to study. The majority of Ph.D. training occurs in academic institutions, although New Zealand's institutes of technology could also provide top-notch programs, particularly in subjects that are more closely related to their respective fields of employment. You can select the type of university and Ph.D. in New Zealand curriculum that best meets your academic studies and professional aspirations from a selection of educational bodies.

Ph.D. in New Zealand for Indian Students to do significant and original research independently in a specific subject or study area are available. They use this analysis to create papers that are good enough for publication or a thesis that is between 60,000 and 100,000 words long. Different teaching components are included in some doctorates in New Zealand, and Ph.D. candidates are constantly judged on the originality and caliber of the ideas and suggestions they provide in their research studies. In New Zealand, full-time doctorates typically take three to four years to complete. However, the institution has the ability to normally extend the thesis deadline by about four years in regard to Ph.D. in New Zealand for International Students. It's possible that a lot of students enroll in three-year doctoral programs and complete their theses in the final year. New Zealand has a lot to offer foreign students who are willing to travel a little further for a Ph.D., from sports and landscapes to cinema and culture. How well-versed are you in the nation's top-notch higher education system, though?
Get all your doubts
clarified now for

Free
I agree to GoNewzealand terms and privacy policy
or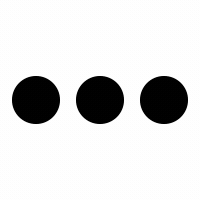 In international rankings, New Zealand's universities perform far beyond their weight. More importantly, they provide one-of-a-kind postgraduate research opportunities that are unavailable elsewhere. New Zealand provides the ideal balance of top-notch research possibilities, reasonable costs, and breathtaking extracurricular activities for a Ph.D. in New Zealand. The eight universities in the nation are all listed in the most recent worldwide rankings. So, wherever you pursue a Ph.D., you'll conduct your research at a reputable organization. Due to government funding, there is no difference in tuition for overseas students compared to New Zealand citizens. Naturally, you'll live among breathtaking environments during your Ph.D. and have plenty of opportunities for you to get to know it better, including hiking, bicycling, skiing, and surfing.

The universities in New Zealand work on projects that are just not available elsewhere, from anthropology to ecology. Additionally, the nation is home to cutting-edge financial centers, engineering hubs, and research parks. In spite of the fact that New Zealand only has eight universities, all of them are listed in the 2022 QS and Times Higher Education international rankings. It won't cost more to study for your PhD overseas in New Zealand than you would in many other well-known postgraduate locations.
Talented students are aggressively encouraged by New Zealand to enroll in its universities and perhaps support the country's economy after they graduate with a New Zealand Ph.D. (Doctorate). The nation is also the second-most peaceful in the globe (after Iceland). The program requires one-on-one communication with the supervisor, and it's possible that the university or college won't designate a faculty member to be your mentor. Make sure you locate a mentor from the college or university where you submitted your application for the program who specializes in your field of study. You should email potential supervisors once you have selected one or two of them. All supervisors receive a tonne of email applications, so be careful to tailor your email to the exact employee. In New Zealand, some PhDs are completed at specialized research facilities. These are independent of universities but collaborate with them to offer degrees.

There are numerous Institutes of Technology as well as Polytechnics in New Zealand in conjunction with its research institutions and university facilities (ITPS). These are also suppliers of higher education at the tertiary level. These emphasize professional and vocational education, offering postgraduate Masters degrees, but they often don't conduct Ph.D. research. New Zealand provides top-notch Ph.D. research possibilities and a unique life experience if you're prepared to follow your research passion. Becoming an international student has no additional costs, and New Zealand makes it simple to bring your family along. A Ph.D. earned in New Zealand will indeed be acknowledged globally, establishing you as a specialist in your field. Gain a competitive edge in a knowledge-based global employment market by developing transferable skills like critical thinking, problem-solving, and independence.
To know about Requirements
If you want to know more details on the various distinct admission requirements for enrolling in any of the Ph.D. courses in New Zealand universities, you can always contact the university or schedule a session with one of the professional educational consultants from GoNewZealand. Our experts will guide you through the process and make everything seamless for you.
To know about Costing
For further details on the various costs of completing a Doctorate program in New Zealand at the top universities, including tuition, living expenses, travel expenses, and other expenses, please check the information provided in the sections below. If you need clarification or the greatest expert guidance, you can always get in touch with GoNewZealand's educational consultants.
Salary After Ph.D. in New Zealand
In New Zealand, a Ph.D. program can lead to rewarding professional prospects. Ph.D. holders can find full-time employment in booming industries like law, writing, research, as well as investment banking with an upscale average salary in New Zealand after Ph.D. (Doctorate). Their potential income working in New Zealand after their Ph.D. (Doctorate) ranges from NZD 156,000, or around INR 78 lakhs, depending on the industry and possibilities. Ecologist, data scientist, research scientist, food scientist, senior lecturer, policy advisor, research and development engineer, chief technology officer, professor, product development manager, senior mechanical engineer, and research fellow are some of the most well-liked occupations.

For Indian students who desire to study and begin working in New Zealand after completing their Masters, a Ph.D. in New Zealand is a remunerative alternative. In New Zealand, the salary range for Ph.D. in New Zealand typically starts at NZD 85,347. On average, the starting salary for Ph.D. in New Zealand is NZD 82,450 , which is a respectable amount. A person pursuing a doctorate degree in New Zealand may anticipate earning a fresher's salary after Ph.D in New Zealand of about NZD 85,000 annually as a result of their studies. The Ph.D. is the most employable degree in New Zealand that lands you employment and research opportunities like never seen before in most other countries. However, the expected salary after studying Ph.D. in New Zealand may vary depending on the location of the job and the designation or employing authority as well.
Get all your doubts
clarified now for

Free
I agree to GoNewzealand terms and privacy policy
or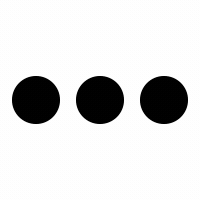 FAQ:
---
Is New Zealand the ideal location to get a Ph.D.

New Zealand, which has a remarkable reputation for offering a top-notch education to overseas students, is home to some of the best schools in the world. The University of Auckland, Massey University, Canterbury University, and other institutions are among them.
---
Is work experience necessary to pursue a Ph.D. in New Zealand?

In addition to other fundamental requirements, the overwhelming majority of institutions demand a minimum of three years of relevant work experience.
---
What salary can one expect in New Zealand after finishing a Ph.D. degree?

Depending on the position, the usual Ph.D. pay in New Zealand should be around NZD 120,000. New Zealand is the nation that offers Ph.D. students the high income as per the QS ranking.
---
I want to study for a Ph.D in New Zealand. Do I need to pass the GMAT?

It varies by university. Few colleges don't require GMAT scores, but some do. In New Zealand, a Ph.D without the GMAT is a viable option. For more information, be sure to get in touch with the institution of your choosing.
---
What is the Ph.D. course duration in New Zealand?

The duration of a Ph.D. course in New Zealand is about 3-4 years, depending on the course, university, and specialization.
---
Can Ph.D. students get employment in New Zealand?

After completing their courses, Ph.D. students are granted special three-year employment permits. They also have unrestricted employment rights under their respective student visas. Most full-time applicants are permitted to work up to 20 hours per week during the academic year and 40 hours per week during breaks as well as holidays with student visas. Over the course of the year, Ph.D. candidates are permitted to work up to 40 hours a week. You can register for the first twelve months of the post-study work permit after completing the Ph.D. program. After that, you could apply for yet another 2 years with the cooperation of your employer after finding work.
---
What are the tuition fees for Ph.D. programs in New Zealand?

The price of a Ph.D. program in New Zealand can range from NZD 6,000 to NZD 9,000 per annum.
---
How can I get admission for a Ph.D. in New Zealand?

In New Zealand, the minimum requirements for admission to a Ph.D. program are a bachelor's or master's degree with a minimum overall average of 80-85%, three to five years relevant employment experience, two to four recommendation letters, the results of the English Competency Test, an updated resume/CV, and official transcripts. Additionally, a GMAT mark of 550 or higher can be required by some universities.
---
What are the important tests for Ph.D. in New Zealand?

Depending on the university you choose, this will vary. All international students and foreign English speakers are required to take the TOEFL/IELTS exam.
---
Without IELTS, how can I pursue a Ph.D. in New Zealand?

If the TOEFL test is what you feel most comfortable with, you can take it. Alternatively, you might demonstrate that in your home country, English is the language of instruction for Classes VIII through XII. Scores from additional language competence exams, including CAE, PTE, ESOL, and others, may also be submitted.
---