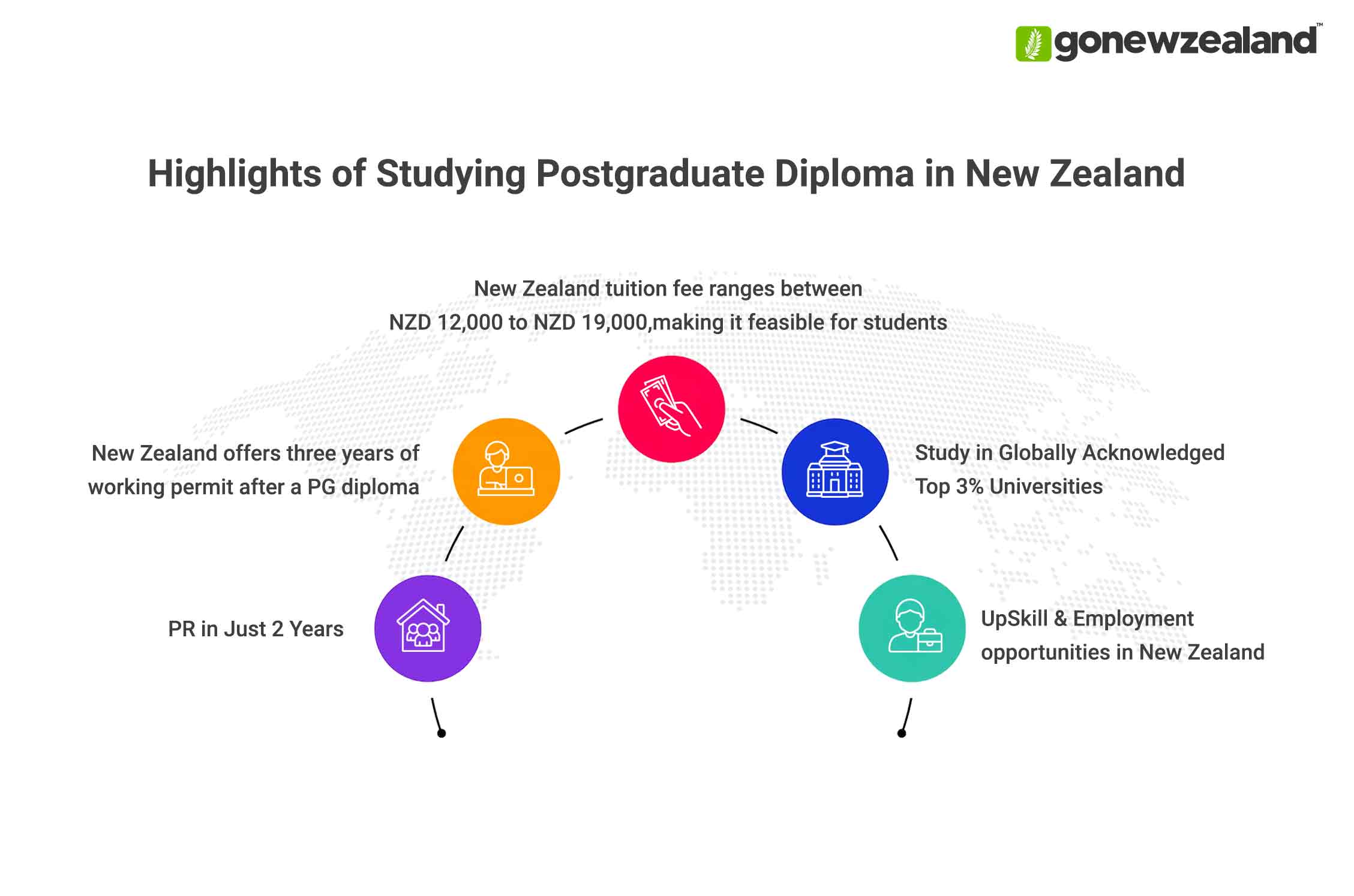 Post Graduate Diploma in New Zealand
Planning to study for a postgraduate diploma in New Zealand with the aid of GoNewZealand? Well, you have made the best decision possible toward revamped and humongous career opportunities. New Zealand is a land of unparalleled opportunities and has consistently housed thousands of international students over the course of years, especially from India. Your ability to succeed in your desired job will increase if you get a PG Diploma in New Zealand. A diploma is just as educational and wise as a regular degree. In terms of its educational possibilities, New Zealand is renowned for providing outstanding academic levels.

Therefore, if you're an international student looking to enroll in PG Diploma programs in New Zealand, you've chosen wisely. A PG Diploma in New Zealand could support your professional goals by providing a variety of courses and reasonable tuition fees. So, to find answers to all of your questions about studying for a Postgraduate Diploma in New Zealand for International students consulting with a seasoned and senior educational advisor from GoNewZealand is recommended. Let's take a brief look at this program before you can comprehend the prerequisites for the best postgraduate diploma in New Zealand.
In New Zealand, postgraduate diploma programs are highly regarded. After completing their bachelor's degree, many Indian students who want to pursue a master's in New Zealand can enroll in this program. One of the most important aspects of a postgraduate degree in New Zealand is the shorter course period. In New Zealand, a postgraduate diploma has a shorter course length than a degree. After earning a bachelor's degree, it is offered. PG degrees rank below a master's degree but above a bachelor's degree. Moreover, it serves as an addition to one's knowledge.

There are many different courses available in New Zealand for international students who want to pursue a postgraduate degree there. A Postgraduate Diploma in New Zealand for Indian students can be completed in a year, post which students can look for job opportunities. Following that, you can study for a postgraduate program in New Zealand or find employment. However, PG diploma programs in New Zealand cost between NZD 30,000 and NZD 40,290 (INR 15,61,153 and 20,96,629).
GoNewZealand's Extensive Footprint in India
Offices across India
250+ Experienced Consultants
Chennai, Coimbatore, Bangalore, Cochin, Hyderabad, Mumbai, Pune and many more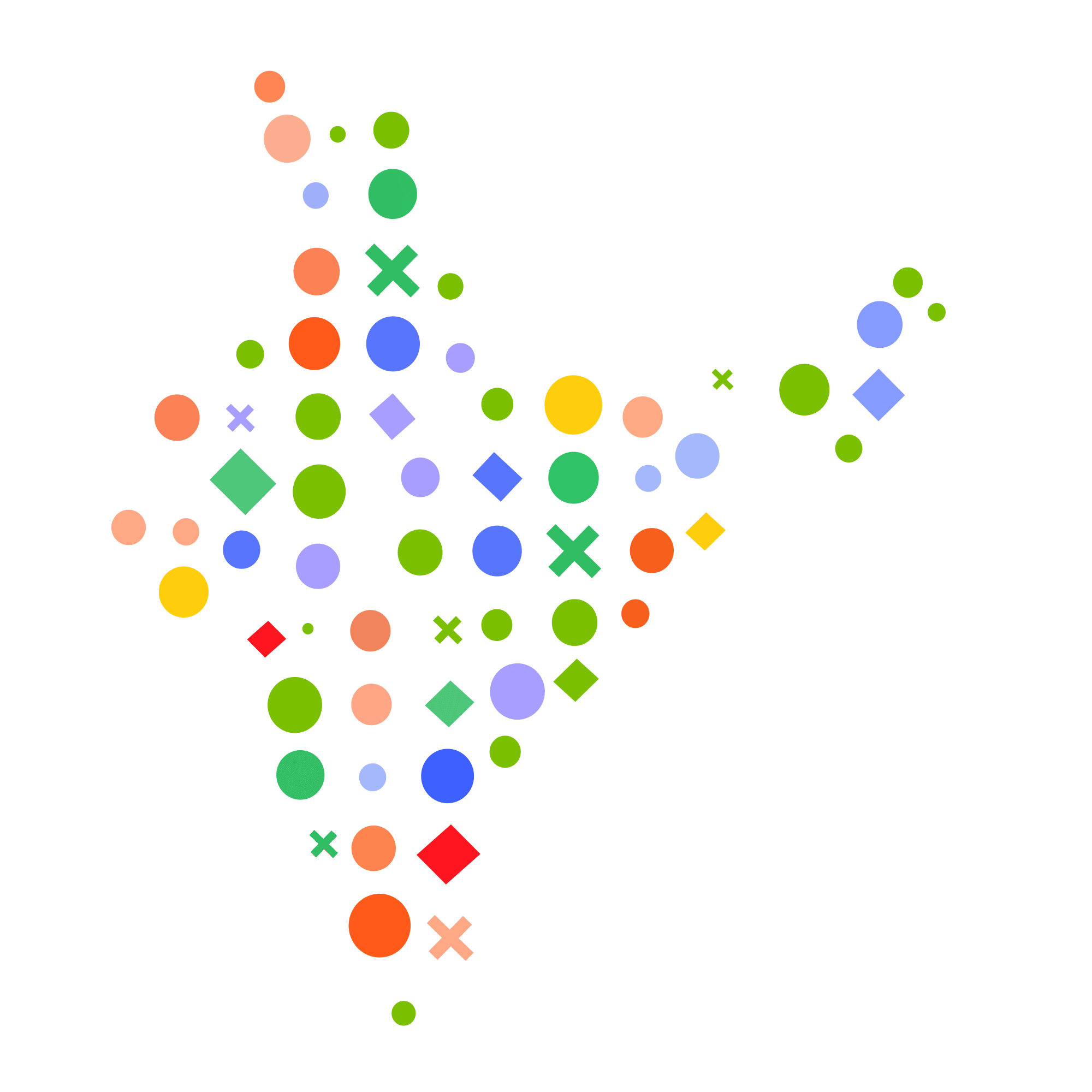 Depending on the courses and universities, getting a New Zealand postgraduate diploma (PG) might be expensive. Although in New Zealand, the cost of a postgraduate diploma is less than that of a master's degree. A postgraduate diploma in New Zealand offers the chance for further professional growth in the same field as an initial degree. A master's degree is frequently attainable with a postgraduate diploma. Postgraduate diploma papers are often studied for a year full-time or longer part-time as part of a postgraduate diploma program.

They build on previous degree completion as well as prior practical, professional, or academic experience. A bachelor's degree (or an equivalent) and advanced standing in your field of study are typically required for entry. A Postgraduate Diploma builds on achievement in the main subject(s) of said qualifying degree, Graduate Diploma, or Graduate Certificate in order to broaden and develop a person's knowledge and skills. A postgraduate diploma prepares a person for independent scholarship and research in the program's main area. With distinction, a postgraduate diploma certificate may well be given out.
Get application fee waiver
by applying through us
I agree to GoNewzealand terms and privacy policy
or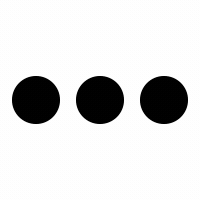 To know about Requirements
For more detailed information on all the admission requirements for admission to the top universities and colleges in New Zealand for postgraduate diploma courses, follow the information below. The admission requirements with all the required tests, percentage of marks, and other criteria are thoroughly discussed for your convenience. You can anytime come in touch with our experts for precise information gathering.
To know about Costing
You can review the information provided in the parts below for comprehensive details on the different aspects of finishing a Postgraduate diploma in New Zealand at the best universities, including educational, lodging, travel, and other costs. For the finest career counseling, speak with GoNewZealand's educational consultants at any time to get a comprehensive understanding.
Salary After Post Graduate Diploma in New Zealand
The typical graduation salary in your industry is one of the best facts to have on board during a job interview. This gives you a chance to argue for the pay you deserve and helps to frame the discussion about expected pay and benefits. In New Zealand, a PGDip degree earns freshers salary after a postgraduate diploma in New Zealand of NZD 64,600. According to our research, Energy & Utilities, with an average salary in New Zealand after a postgraduate diploma of NZD 72,912, is the industry with the greatest pay for recent graduates. Congratulations if you fit into this category—the future is bright! Healthcare and engineering consulting are two of the second-highest paying sectors, each paying NZD 63,458. The highest average graduate salaries are found in Taranaki and Manawatu-Whanganui, which are tied to NZD 60,000 for working in New Zealand after a postgraduate diploma. Starting Salary for a postgraduate diploma in New Zealand for recent graduates in more rural locations is around NZD 60,000, while for those in larger cities, the salary range for a postgraduate diploma in New Zealand is closer to NZD 55,000 – NZD 57,000. The local market, location, and demography can all have a significant impact on the expected salary after studying postgraduate diploma in New Zealand. According to Stats New Zealand, the gender pay gap currently stands at 9.1%, hardly changing over the previous five years. Women's hourly wages rose by NZD 0.80 in 2021, while men's earnings rose by NZD 0.74. A Postgraduate diploma is the most employable degree in New Zealand that shows promising career prospects and rewarding salaries after completion.
FAQ:
---
Is New Zealand the best place to learn a postgraduate diploma?

A postgraduate diploma in New Zealand is designed to deepen and improve one's grasp of a discipline by building on past knowledge.
---
Is a Postgraduate diploma higher in value than a conventional degree?

Postgraduate diplomas and certifications are equivalent to master's degrees in terms of the level of study, but they take less time and don't require a dissertation.
---
Does PGDip have value in New Zealand?

Graduates with PGDM degrees are valued more by employers and businesses since they are familiar with the relevant business field.
---
What is the cost of a postgraduate diploma in New Zealand?

In New Zealand, postgraduate diploma tuition costs between NZD 25,000 and NZD 40,000 per year.
---
Who qualifies for the PGDip program in New Zealand?

A postgraduate certificate is frequently given to students who have finished a master's program and are enrolled in an advanced course lasting one year compared to the first semester of a Ph.D. program. While a complete master's degree normally requires 180 credits, a postgraduate diploma typically consists of 120 credits of postgraduate coursework.
---
How much money can you make in New Zealand after getting a postgraduate diploma?

The typical salary for a postgraduate diploma in New Zealand should be around NZD 64,000 per year, depending on the position. According to the QS ranking, New Zealand is the country that pays postgraduate diploma holders the highest salaries.
---
Is the GMAT a requirement for a postgraduate diploma in New Zealand?

By university, it varies. While some institutions require GMAT scores, others don't. A postgraduate diploma without the GMAT is an excellent choice in New Zealand. Make sure you get in touch with the university of your choice for further details.
---
In New Zealand, how long does a postgraduate diploma last?

The duration of a postgraduate diploma in New Zealand ranges from one to one and a half years, depending on the course duration opted for.
---
For a postgraduate diploma in New Zealand, is work experience required?

The vast majority of institutions require at least three years of relevant job experience in addition to other core requirements.
---
Can I get a job with a PGDip in New Zealand?

You can enter better, higher-paying positions with a postgraduate degree and organized work experience. Employers recognize postgraduate diploma holders' practical, niche-relevant, topic-specific knowledge and expertise.
---