New Zealand has steadily moved up the list of the world's top locations for higher education in recent years. There are 8 universities in New Zealand, and each one is listed in the 2021 Times Higher Education International University Rankings. The best colleges and business institutions in New Zealand provide top-notch MBA programs lasting one to two years. In addition to offering options for additional study areas, New Zealand Universities for MBA additionally offer options for learning styles according to each individual's interests and work situation. There are basically four different types of teaching and learning modules. Students can enroll in the Regular Classroom Course, which is essentially a full-time MBA program. Candidates could pursue both a career and their MBA program through the distance education program from Top Universities in New Zealand for MBA in higher education. Fast-track courses and e-learning programs are two more ways to pursue an MBA in New Zealand.
We should discuss everything you'll want to know about Institutes for MBA in New Zealand and student culture so that you can have a better understanding. International students spend about NZD 4,000 and NZD 10,500 every academic year to attend a New Zealand university. While it's not precisely inexpensive, attending a university in a place like the United States, Canada, Great Britain, or even Australia is far more expensive. New Zealand's educational system is built on the productive UK model. With such a strong basis, it is understandable why local institutions are regarded and valued internationally; the majority of them are consistently included in the leading world university rankings. New Zealand's educational system emphasises practical learning in many ways. At New Zealand universities, learning is not typically done via memorization of course material. Additionally, the combination of the faculty, fellow students, and various extracurricular activities produces an exceptional and unforgettable learning environment for MBA Universities in New Zealand.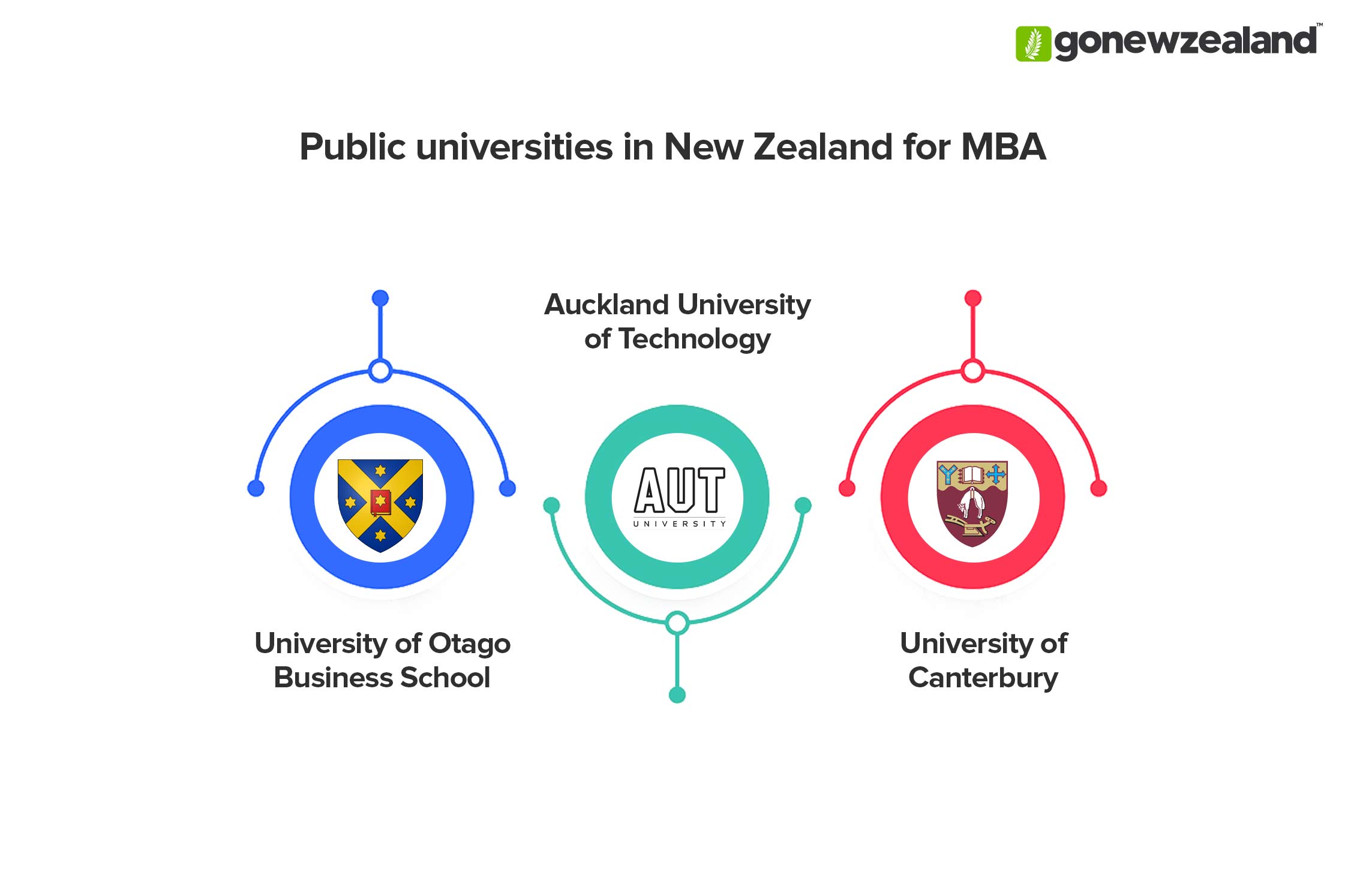 In addition to this, many colleges provide a wealth of support services, particularly for overseas students. In order to make your years spent studying as stress-free and enjoyable as possible, they can provide pastoral care and courses on topics like stress management, awareness, meditative practices, how to beat procrastination, how and where to preserve a study-life harmony, and more. New Zealand has a surprising number of universities and educational institutions for such a small country. It's difficult to choose, but most of them are colleges that specialize in particular professional and employment training programs. Most of New Zealand's best MBA schools require a bachelor's degree with a total average GPA of 80 to 85%. Applicants must also demonstrate 3-5 years of applicable job experience for acceptance to the program. The TOEFL or IELTS results are required of international students and, if required by the university and course, GMAT or GRE scores.

Candidates need to have a good aggregate score of 80% at least in graduate studies on the relevant subjects such as science, commerce, arts, finance, business etc, prior to deciding on studying for MBA in the respective courses in the Best universities for MBA in New Zealand.The course arrears or backlogs for studying in New Zealand should not cross more than the limit of 5, as most Kiwi universities only accept applicants with a minimum of five backlogs. However, certain selective Private colleges for MBA in New Zealand will accept candidates with up to 12 to 15 backlogs. Some of the leading Public universities in New Zealand for MBA are the University of Otago Business School, Auckland University of Technology, The University of Auckland Business School, University of Canterbury, Massey University and a host of other ensconced and globally renowned educational institutions.

Contact our GoNewZealand counselors for assistance in choosing the best New Zealand university for your MBA. We will assist you in exploring and discovering the best one for your MBA degree.