| BEST UNIVERSITIES FOR MBA IN NEW ZEALAND | MBA COURSES IN NEW ZEALAND | DURATION | TUITION FEES |
| --- | --- | --- | --- |
| University of Auckland | MBA in Project Management | 12-18 months | NZD 43,727 |
| Massey University | MBA in Business Studies | 12 - 18 months | NZD 54,700 |
| University of Waikato | MBA in Artificial Intelligence | 12-18 months | NZD 51,130 |
| Auckland University of Technology | MBA in Actuarial Science | 12-18 months | NZD 43,727 |
| Lincoln University | MBA in Education | 12-18 months | NZD 41,589 |
| Victoria University of Wellington | MBA in Intercultural Communication & Applied Translation | 12-18 months | NZD 26,000 |
| Unitec Institute of Technology | MBA in Applied Business | 12-18 months | NZD 27,784 |
| Otago Polytechnic | MBA in Design | 12 - 18 months | NZD 37,692 |
| Eastern Institute of Technology | MBA in Information Technology | 12-18 months | NZD 41,589 |
| Manukau Institute of Technology | MBA in Applied Technologies | 12-18 months | NZD 25,694 |
---
Show 14+ Courses

A challenging and pertinent general management curriculum created to provide you with the business knowledge, abilities, and insights you need to excel in senior leadership roles across a variety of global companies and sectors. International students have a fantastic opportunity to enjoy a fantastic work-life balance in New Zealand, a nation that routinely ranks first in surveys of the quality of life around the world. The locals there adhere to the idea of combining a productive day of study with time set out for oneself and weekend visits with friends and family. Additionally, hobbies and outdoor exploration are encouraged for international students as they understand that in New Zealand, every day is a brand-new experience. Visit New Zealand to experience the white sand beaches, snow-capped highlands, native jungles, picture-perfect lakes, and breathtaking fjords that are all present there without the crowds and lines that one would typically see in other areas of the world.

The nation is also among the friendliest and safest countries for students to select to study MBA courses in New Zealand. The nation was ranked as the second-most peaceful nation in the world by the Global Peace Index, and according to Transparency International's Corruption Perception Index, it was the least corrupt nation in the world in 2016. The best universities in New Zealand offer a 2-year postgraduate degree in business administration. With the ability to pursue an MBA program in New Zealand without taking the GMAT in New Zealand, MBA courses in New Zealand are even more popular with prospective applicants. In New Zealand, the starting salary for MBA graduates is 87,000 NZD (44.52 lakhs INR) annually. New Zealand provides a three-year post-study work visa chance for people who intend to stay and work there after graduation. It is especially intended for those with prior job experience who want to understand more about how businesses function.
MBA postgraduate courses in New Zealand offer a number of job progression opportunities for professionals and equip students with the knowledge they need to comprehend basic business management operations better. Future prosperity and growth will be fueled by leaders who can inspire greatness, growth, and transformation while navigating a complicated world. These are the basic competencies of a New Zealand MBA in higher education from the University of Auckland. Your confidence, aptitude, and capacity to take on all professional obstacles and opportunities will increase when you successfully complete the MBA program. The MBA Intakes in New Zealand is administered using a quarter-based structure for the whole course. You will get a hands-on opportunity to collaborate with a New Zealand or worldwide firm in an advisory position during the final period of the MBA course in order to generate strategic suggestions for expansion locally and globally. Additionally, a foreign business trip could occur this quarter. For example, the Otago Business School is regarded as one of the top MBA programs in New Zealand and across the globe. In addition to the full-time, 16-month MBA program, it also provides part-time as well as online MBA programs, the latter of which can be completed in three years. Through student exchange programs and taking electives, students have the opportunity to delve deeply into the subject with the goal of offering both practical and theoretical understanding.

The QS University Rankings 2020 place Otago Business School between positions 151-200. Likewise, the University of Auckland Business school has been added to our B-school list where students can study for an MBA in New Zealand. Some key modules in their 17–18 month MBA program include financial control and management integrating innovation ecosystems, various organizational resilience, maintaining capacity and inventory, etc. In terms of rankings, the QS 2020 report places its Business and Management programs in the 51-500 range. In addition to the documentation required by the B-school, GMAT results must be submitted in order to be admitted (at least 550). Given that certain universities in New Zealand may demand fluent English, you will need to demonstrate that your language abilities are sufficient for you to engage in classes and comprehend lectures. You will be prepared for any English-language exams that institutions may need by taking these courses. There are two types of MBA programs in New Zealand, including MBA general, which is a more in-depth comprehensive introduction to the management world provided by mainstream MBA programs. It covers general management topics and gives students a foundation in management.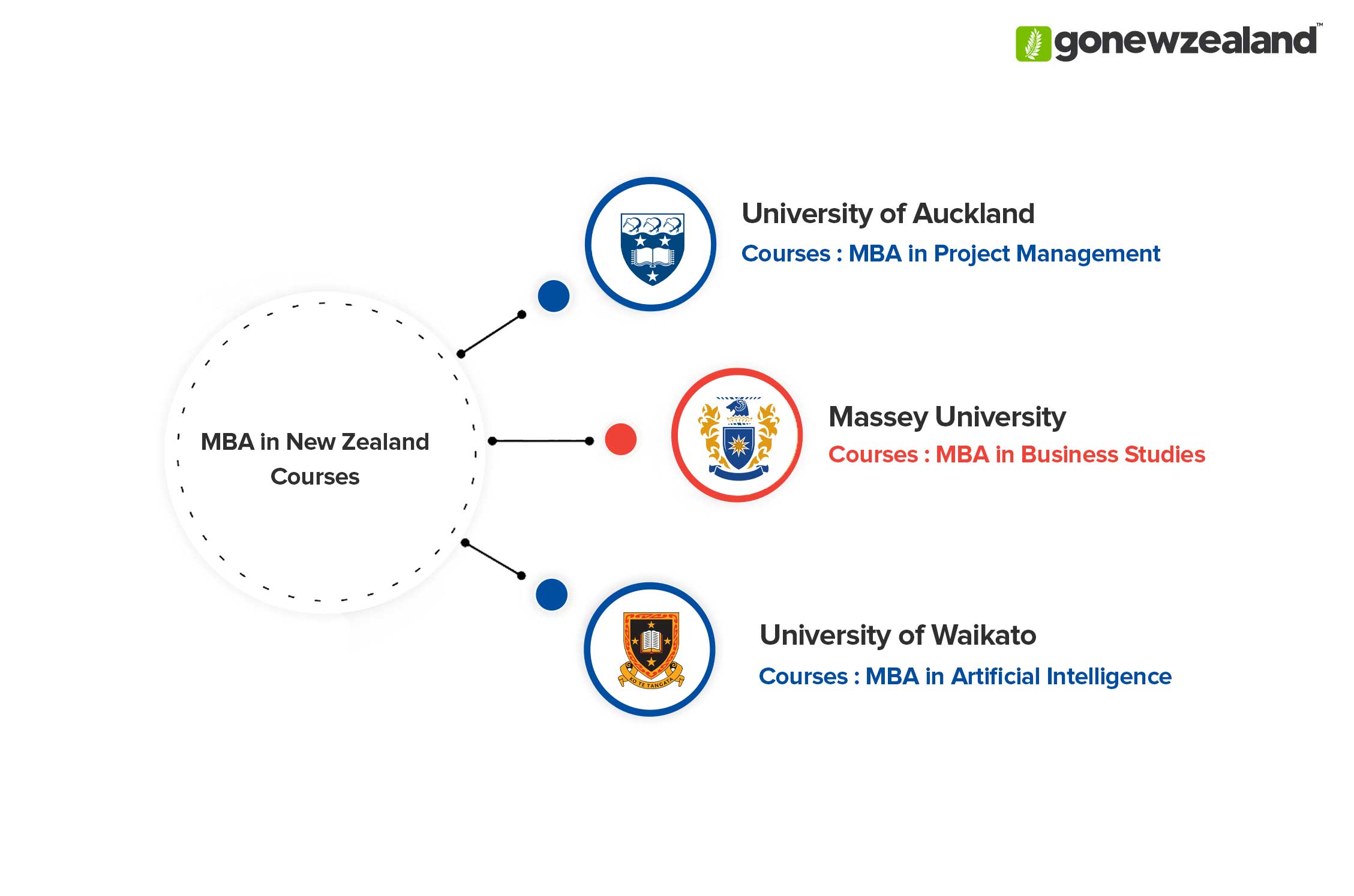 On the other hand, an MBA specialization with a focus on a particular area simply means concentrating on both general management and the area of interest. An individual can excel in the internet marketing profession by completing an MBA in Digital Marketing, which would include core MBA topics. Studying MBA concentration in that particular field makes sense if you wish to work in management in a specific industry. In New Zealand, an MBA program called an EMBA, or Executive MBA is created specifically for employed professionals or various senior executives. With an EMBA, working individuals can pursue business executive education while also working. EMBA students typically have a lot of professional experience and are somewhat senior in their areas. Some of the comprehensive courses offered for MBA in New Zealand through GoNewZealand are MBA in HR, MBA in IT, Digital Marketing, Marketing Management, MBA in Travel & Tourism Management, MBA in finance management, MBA in Business Analytics, Healthcare and a whole lot more. The premium faculty of the New Zealand educational institutions offer precise and thorough study courses on the subjects and ensure students are well equipped to handle all sorts of practical scenarios through extensive theoretical, practical and independent research sessions combined.

The courses being offered as both full-time and part-time options are very convenient for the students, especially for employed individuals who work while studying. Once you enrol as a student at the University, Career Development and Employability Services can assist you with career planning and development. Your business career will start out strong with the assistance of the premium Business School ASB Careers Center. Programs, courses, and one-on-one help are all available to you. You'll have the chance to interact with employers to learn more about the regional business climate. Various Business Schools are dedicated to providing you with the tools you need to grow as a student, leader, innovator, and citizen of the world.
Get application fee waiver
by applying through us
I agree to GoNewzealand terms and privacy policy
or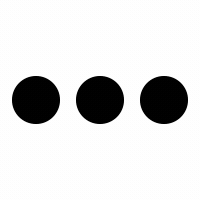 You may anticipate that as you work toward your MBA, you'll acquire skills that will advance your profession and enable you to influence society positively. These skills will be developed for you through your coursework and involvement in a variety of extracurricular activities. Your studies will improve your analytical and critical thinking abilities while also giving you great leadership, teamwork, and communication skills. They will also help you to understand different cultures. You would be capable of demonstrating an advanced understanding of general organization theory and using this successfully in a variety of scenarios by building on your prior experience. They can more efficiently assess and combine data from various sources to create arguments that are logical and supported by evidence. They possess the skills necessary to recognise, prioritise, frame, and analyze complicated issues, come up with innovative and workable solutions, and comprehend the effects and ramifications of planned execution. Through professional communication in various formats, they can better engage diverse audiences, work productively in teams, and influence and lead others.
Nearly all New Zealand graduates have access to employment opportunities thanks to its low unemployment rate of just 4%. The New Zealand government has released a list of "Essential Skills in Demand" (ESID) on the jobs and skills that are in high demand. This will help you build marketable skills that will enable you to get superior jobs. Some leading companies offering employment in New Zealand after completing an MBA are Deloitte, Datacom, ANZ Banking, Kiwibank, Fonterra, AFFCO Holdings, Fisher & Paykel, and many more. The University's MBA program consists of a 180-point course that is divided into topics related to Value Creation, Frameworks, as well as Leadership, three inter-disciplinary areas. For domestic students, the program lasts between 24 and 36 months, whereas it lasts 18 months for overseas students. 7-9 days of industrial visits as well as international guest speakers are part of the Waikato MBA's international study tour program. It gives the pupils first-hand knowledge of how the ideas are applied locally and globally. GoNewZealand advisors can guide you with Free MBA Courses in New Zealand consultation and help you apply for MBA courses in New Zealand.

Study MBA in New Zealand with exceptional guidance of GoNewZealand's experts. Through personalized 1-1 consultations, our dedicated team will walk you through the array of MBA courses available in New Zealand, carefully tailoring their recommendations to suit your individual aspirations and career objectives.