| BEST UNIVERSITIES FOR Ph.D. IN NEW ZEALAND | Ph.D. COURSES IN NEW ZEALAND | DURATION | TUITION FEES |
| --- | --- | --- | --- |
| University of Auckland | Education and Teaching | 36-48 months | NZD 6,415 - NZD 6,878 |
| Massey University | Arts | 36 - 48 months | NZD 46,688 |
| University of Waikato | Philosophy | 36 - 48 months | NZD 18,000 - NZD 32,000 |
| Auckland University of Technology | Law and Jurisprudence | 36 - 48 months | NZD 8,800 per year |
| Lincoln University | Psychology | 36 - 48 months | NZD 8,000 per year |
| Victoria University of Wellington | Computer Science | 36 - 48 months | NZD 7,000 per year |
| Unitec Institute of Technology | Mathematics | 36 - 48 months | NZD 7099 - NZD 8599 |
| Otago Polytechnic | Engineering | 36 - 48 months | NZD 7,500 per year |
| Eastern Institute of Technology | Technology | 36 - 48 months | NZD 6,500 per year |
| Manukau Institute of Technology | Culturology | 36 - 48 months | NZD 6,800 per year |
---
Show 14+ Courses

Students in a Ph.D. (Doctorate) courses in New Zealand are given a mix of real-world experience, cutting-edge research, and educational resources. Additionally, it enables the students to gain transferrable abilities while also having a comprehensive understanding of subject-specific methodologies. These abilities aid students in developing into leaders in their fields of study and broaden the reach of doctoral programs in New Zealand. In New Zealand, the range of doctorates is growing quite quickly. This is especially true in the academic sector, where a growing number of people with doctorates are holding a variety of jobs. Students who successfully complete their Ph.D. programs in New Zealand have the opportunity to work as industry researchers. The fact that New Zealand's higher education policy incorporates both scholarly research and business operations is a vital component. Its commitment to doctoral training, especially the creation of Structured Ph.D. courses in New Zealand, reflects this. Additionally, a number of postgraduate programs in New Zealand are run in collaboration with non-academic organizations and business stakeholders, whose suggestions help create programs that will turn out employable graduates.
As a result, earning a Ph.D. in postgraduate courses in New Zealand from a New Zealand institution will not only show that you have advanced academic topic knowledge, but it will also give you a chance to acquire a variety of skills as well as experiences that will enable you to stand out as a top candidate to potential employers. New Zealand is a desirable travel destination due to its well-known sites and appeal to tourists from around the world. International students wishing to stay for a longer period of time will find the nation to be simple to adapt to. The New Zealand Ph.D. (Doctorate) is comparable to doctorates earned in the UK as well as in other nations. You'll conduct extensive research on a subject before writing a thesis that significantly advances your area of study. At a minimum, one supervisor will help you with this. They'll be seasoned researchers with the scholarly know-how to aid in the development of your concepts and the real-world knowledge to see the project through to its conclusion. Your supervisor is crucial to the Ph.D. application procedure in New Zealand. Typically, it requires three to even four years of complete study to earn a Ph.D. in New Zealand with the Ph.D. Intakes in New Zealand happen mostly in July. Part-time employment takes longer and is not a possibility for applicants with student visas (this will restrict you to four years of study).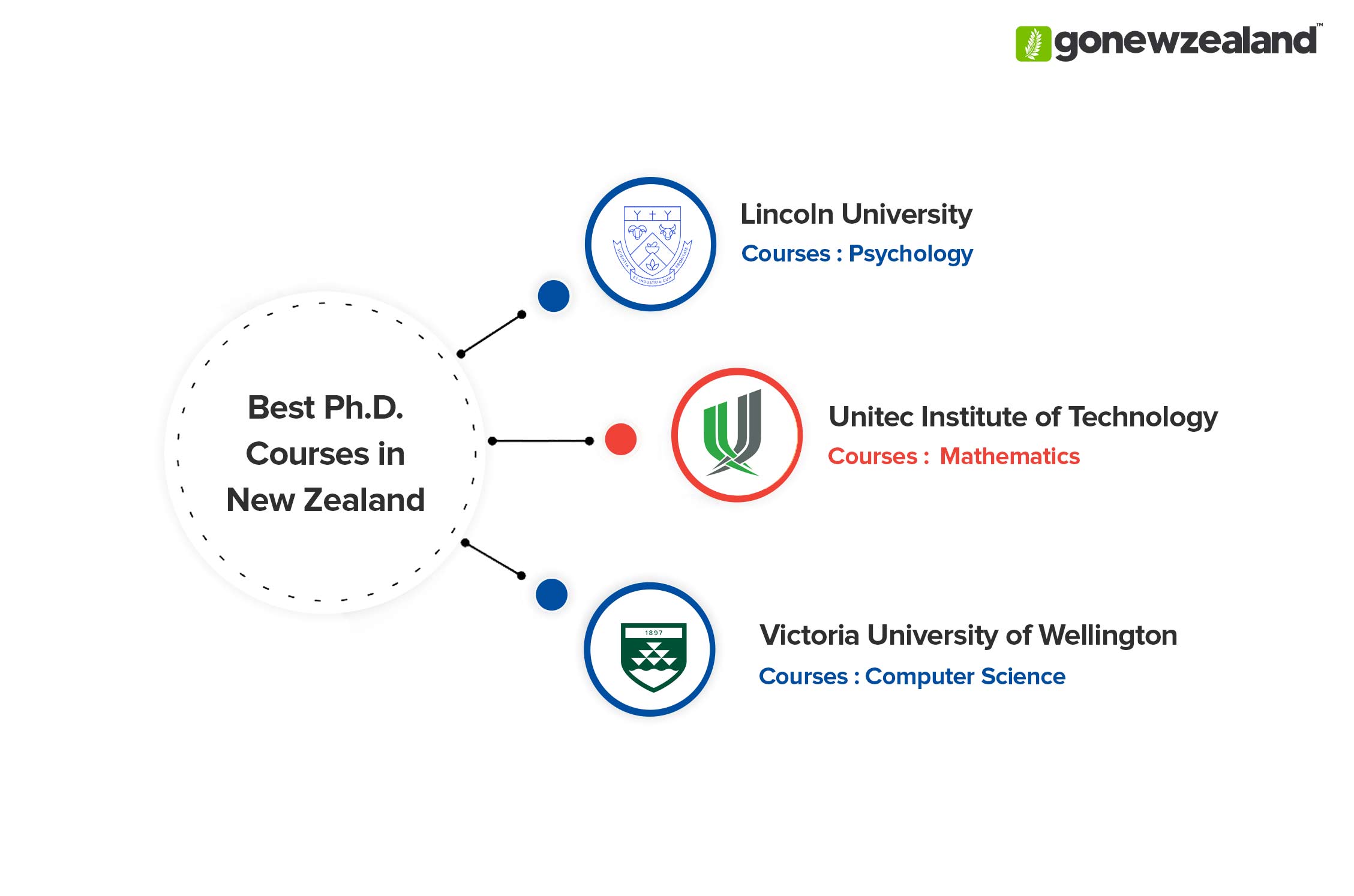 In New Zealand, the academic year lasts from the month of February to November. Whether you're accustomed to the approach in Europe or North America, this can sound unusual, but in the southern hemisphere, it's actually pretty typical. If you need additional time to focus on your application or make arrangements for your visa, a brief gap between the completion of the Bachelors or Masters program and the beginning of your Ph.D. program can be suitable. As a Ph.D. student in New Zealand, the majority of your time will be devoted to conducting research for your project. You could be required to complete certain structured classes as you advance through your Ph.D., but the work you generate for these won't typically be formally assessed depending on the procedure at the university (and your individual training needs). Instead, the caliber of the dissertation you ultimately submit will determine the degree you receive.

This will typically go through a "viva voce" process, also known as an oral examination, similar to how it is done in other nations. If this is the case, a group of professionals will interview you about your study to ensure that it is original and that you have a sufficiently in-depth understanding of the subject. It can be more challenging to set up in-person viva oral exams in New Zealand because of its location and the modest size of its system of higher education. Your Ph.D. may be extensively reviewed as a formal document and granted without a viva by using video conferencing as a "virtual examination" in its place. New Zealand's educational system emphasizes practical learning in many ways. At New Zealand universities, learning is not typically done via memorization of course material. Additionally, the combination of the faculty, fellow students, and various extracurricular activities produces an exceptional and unforgettable learning environment.
Get application fee waiver
by applying through us
I agree to GoNewzealand terms and privacy policy
or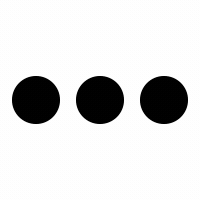 In addition to this, many colleges provide a wealth of support services, particularly for overseas students. In order to make your years spent studying as stress-free and enjoyable as possible, they can provide pastoral care and courses on topics like stress management, compassion, meditation, how to beat perfectionism, how to achieve a study-life equilibrium, and more. It's crucial to be aware that each university has different academic standards for admission to study for a Ph.D. there. For instance, in order to be accepted as a Ph.D. candidate, you may need to hold a bachelor's or master's degree with first- or second-class honors. In rare cases, a university will consider granting admission to a candidate if they can present relevant equivalent research experience. Before applying, you may also require a recommendation from a research supervisor. For additional information, do get in touch with your selected university directly. A Ph.D. degree's primary purpose is to establish an endpoint for each subject of study. A Ph.D. demonstrates to prospective employers as well as students that a successful doctoral candidate has developed in-depth knowledge in their chosen field. In order to establish their competence in doctoral programs around the country, Ph.D. candidates must demonstrate proficiency in writing, research, and oral presentations.
Doctoral universities anticipate that Ph.D. candidates will work in both research and educational capacities as temporary employees. New Zealand takes a number of steps to guarantee top-notch instruction for the students who will help define the nation's future. The complete well-being of students, encompassing their personality, fitness, and traditional ethics and morals, is a priority for academic institutions in New Zealand. A higher education degree, such as a Master's with first or second-class honors, is required to be given a Ph.D. Studying for a Ph.D. in New Zealand is not as costly as individuals might imagine. Since most universities here obtain state support, there is just a small fee for pursuing one, ranging between NZD 6,500 to NZD 9,000 for residents as well as international students because there is no foreign fee rate. You can always contact an experienced GoNewZealand consultant for free Ph.D. courses in New Zealand guidance and apply for a Ph.D. course in New Zealand right now.

You can always contact a GoNewZealand consultant for assistance in identifying Ph.D. courses in New Zealand. We have experts who can guide you to apply for a Ph.D. course in New Zealand. Reach out to us