| Universities offering Scholarships for Doctoral | Terms & Conditions | Scholarship Name | Scholarship Waiver Amount |
| --- | --- | --- | --- |
| All universities | Merit-based | New Zealand Commonwealth Scholarship and Fellowship plan | Tuition fees |
| All universities | Merit-based | NZ-Grads New Zealand Global Research Alliance Doctoral Scholarship | NZD 10,000 per annum for 3 years |
| University of Auckland | Academic merit (Fulbright award winners) | University of Auckland Fulbright Scholarship | NZD 33,000 per annum for 2 years |
| All universities | Students must have a minimum of 3.7 GPA on a 4.0 scale | New Zealand International Doctoral Research Scholarships | NZD 25,000 per annum for living for 3 years. Medical insurance of NZD 600 |
| University of Otago | Academic merit with GPA 8 | University of Otago Doctoral Scholarships | NZD 28,600 per annum for 3 years |
| Massey University | Merit-based with a GPA higher than or equivalent to 7.0 | Massey University Doctoral Scholarship | NZD 90,000 plus fees |
| Massey University | Merit-based | Putea Tautoko - Doctoral Financial Support Grant | Up to NZD 1,000 for a year-round |
| Massey University | Merit-based | Ph.D. Scholarship - Fish Futures: Roles of introduced species in cultural practices | NZD 90,000 for 3 years equally divided |
Get all your doubts
clarified now for

Free
I agree to GoNewzealand terms and privacy policy
or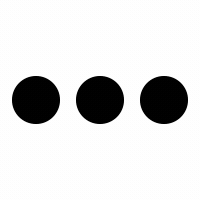 The New Zealand government is aware of the importance that foreign students have to research. Because of this, they have been enticing more and more international students since 2005 by allowing them to pay domestic fees and bring their families with them. As a result, by 2020, approximately half of New Zealand's Ph.D. students will be from abroad, owing to the Scholarships for Ph.D. (Doctorate) in New Zealand. It comes as no surprise that they also provide a variety of Government of New Zealand Scholarships for Ph.D. students from abroad.

International Doctoral Research Scholarships in New Zealand (NZIDRS): The New Zealand government provides funding for this International Student Scholarships for Ph.D. in New Zealand, which aids students from all around the world. The chosen candidates receive compensated tuition, a sizable monthly housing allowance, a travel allowance, and a healthcare insurance allowance.
The NZIDRS Top New Zealand Scholarships for International Students to do Ph.D are not available in 2023 to Commonwealth nations due to the coronavirus epidemic, but you can still find chances by visiting the New Zealand scholarships page.

NZIDRS submissions typically have a July deadline. Don't let the fact that this scholarship is extremely competitive stop you from applying. Every year, there are a lot of opportunities accessible, and one of them might be yours.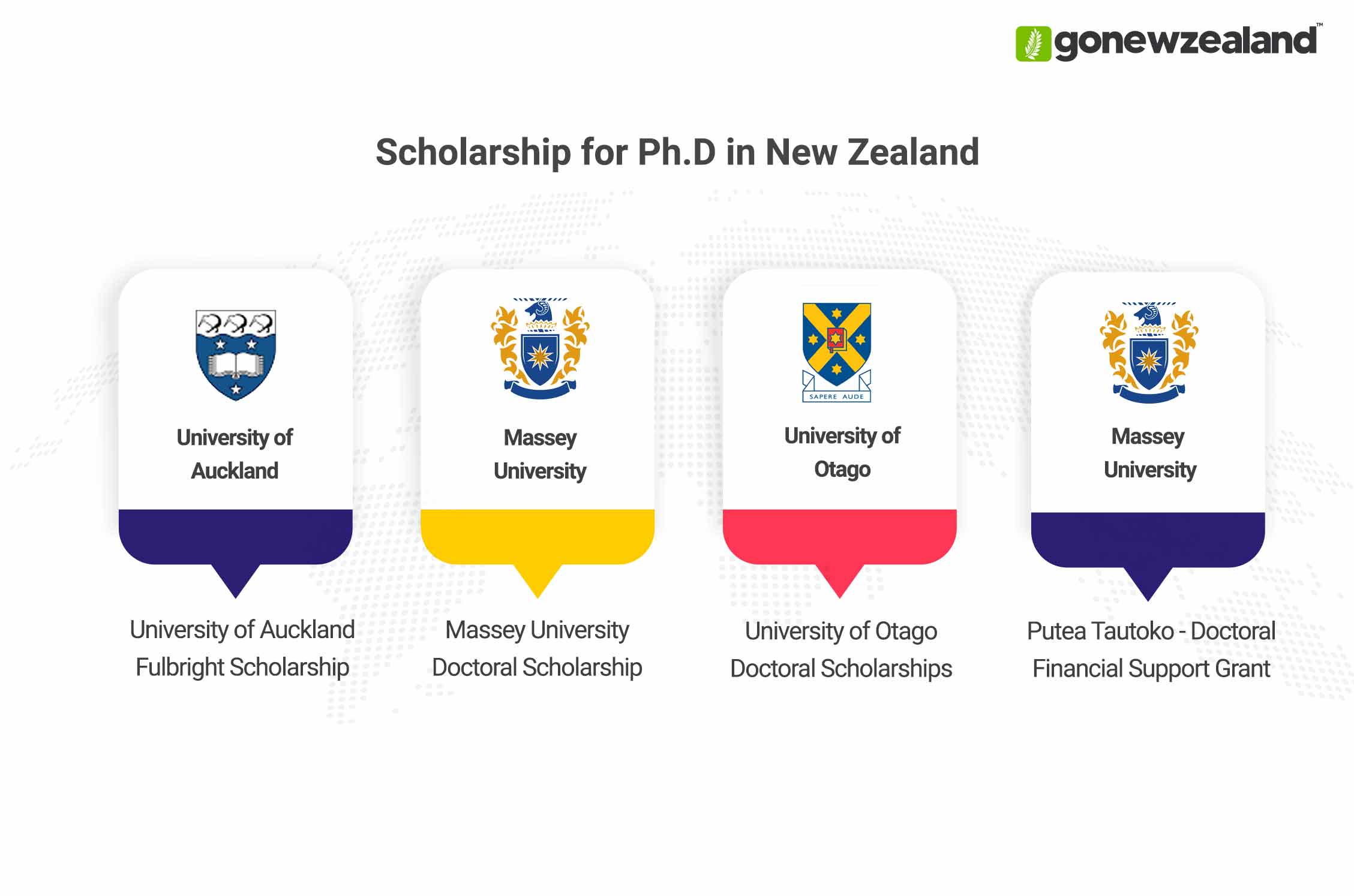 Commonwealth Scholarships for New Zealand: The New Zealand government awards the New Zealand Scholarship for Ph.D. (Doctorate) to students from a few other Commonwealth nations as a section of the Commonwealth Scholarship and Fellowship Plan (CSFP). At the conclusion of their scholarship, recipients of this scholarship must return home for a minimum period of two years, among other requirements. Keep a watch on the Studying in New Zealand webpage for the specific guidelines, eligibility requirements, and application dates since they are typically due around March.

Many organizations in New Zealand are engaged in research, whether they are commercial businesses looking for new goods or nonprofit organizations with altruistic objectives. Both frequently grant financing for PhDs. Speaking with your potential supervisor is a good idea because they typically understand which institutions are most inclined to finance your study topic through the list of Scholarships for Ph.D. in New Zealand for Indian students. These changes vary depending on the year and could be difficult to identify. A competitive 2023-2024 Scholarship for Ph.D. in New Zealand offers benefits such as a 15,000 NZD tuition fee waiver, a 5,000 NZD tuition fee reduction, a 10,000 NZD grant for your study, and many more.
Get all your doubts
clarified now for

Free
I agree to GoNewzealand terms and privacy policy
or