| UNIVERSITIES OFFERS SCHOLARSHIPS FOR PGDip IN NEW ZEALAND | NAME OF THE SCHOLARSHIP | ELIGIBILITY | AMOUNT |
| --- | --- | --- | --- |
| All University | New Zealand Commonwealth Scholarships | On Admission for every student from Commonwealth Countries | 100% Tuition Fees |
| All University | Global Excellence scholarships 2023/4 | Merit Based & Admission to PGDip Course | £6,000 |
| All University | Asylum Seekers and Refugees Scholarship | On Admission for every student | $5000 |
| All University | Saint Patrick's Day Greening Scholarship | Merit Based & Admission | 500 EUR |
| All University | Taught Master's Scholarships | Merit Based | Max Euro 2,000 |
| All University | Royal Society Te Aparangi | Merit Based | $6,000 |
| All University | Auckland Council Research Scholarship in Urban Economics | On Admission for every student & Merit Based | $3000 for Full-time & $1500 for Part-time |
| Auckland University | The University of Auckland Scholarships | On Admission for every student & Merit Based | Up to $10,000 |
| University of Otago | University of Otago Scholarships | On Admission for Master of Drugs Education | Up to $15,000 |
| All University | Reserve Bank of New Zealand University Scholarship/Women in Central Banking Scholarship | On Admission for every student to Finance, Banking, Economics Courses | Up to $10000 |
Get all your doubts
clarified now for

Free
I agree to GoNewzealand terms and privacy policy
or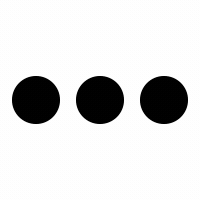 Employers love seeing scholarships on resumes. You could be able to concentrate on your studies without being required to work whilst you study thanks to financial aid. Scholarship for a postgraduate diploma in New Zealand competition can be fierce, but not all awards are determined by academic performance; some take into account a candidate's place of origin, the field of study, or leadership potential. Find government of New Zealand scholarships for the postgraduate diploma that suit your qualifications and give yourself more than enough time to apply to improve your chances of success. A New Zealand scholarship for a postgraduate diploma identifies you as a standout high achiever and may increase your attractiveness to employers once you graduate.
International Student Scholarships for a postgraduate diploma in New Zealand from universities and other educational institutions might help you distinguish yourself from others by adding a special selling feature to your resume. Most top New Zealand Scholarships for International Students to do postgraduate diplomas include prerequisites and criteria that cannot be altered. Before you spend time applying, make sure you meet all the requirements. If you're unsure if you fit all the requirements for a scholarship, get in touch with the organization in charge of it to explain your situation.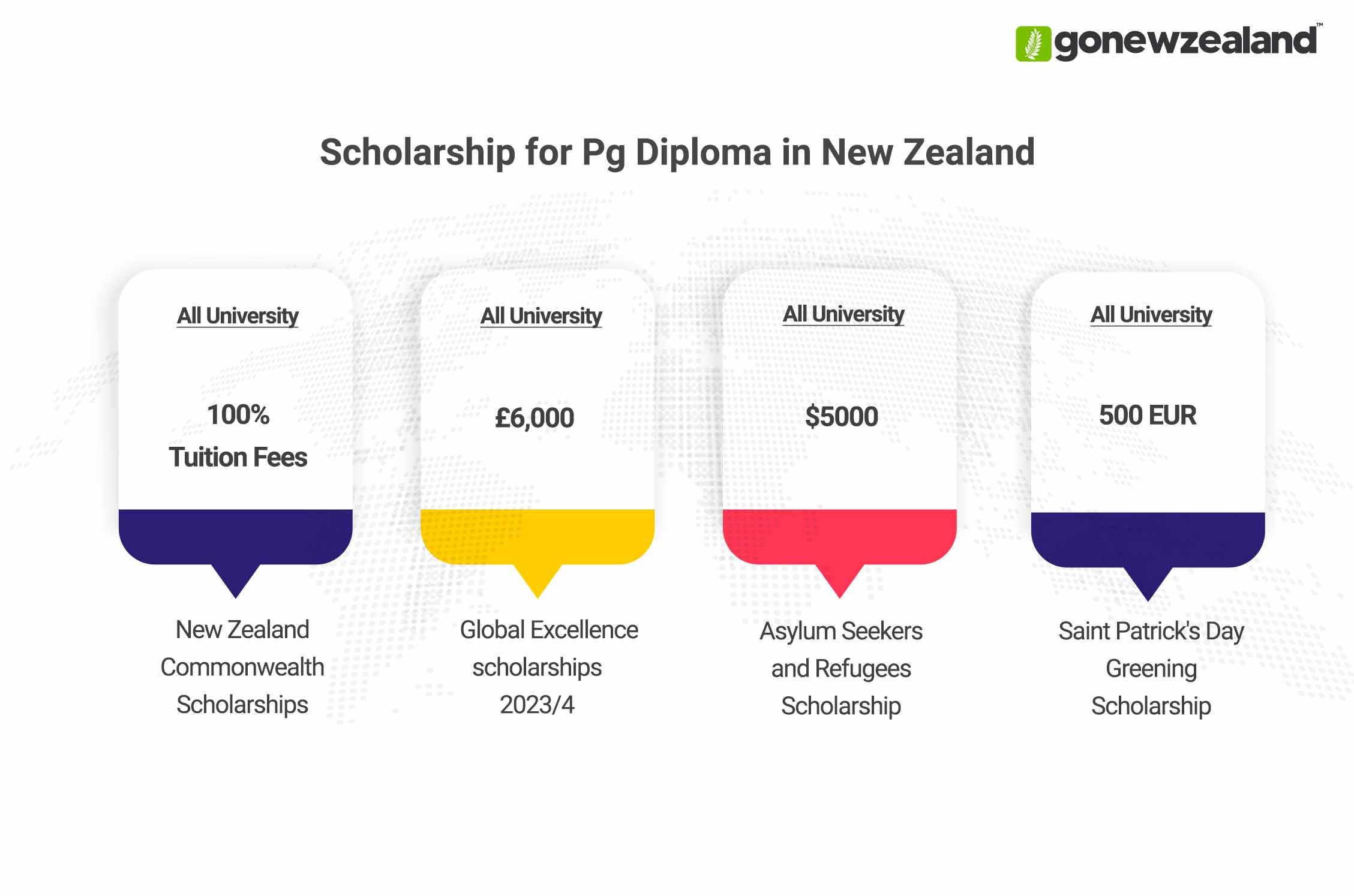 Contact your course adviser or the institution you will be studying in New Zealand if you determine that a scholarship might be useful to pay certain costs. Apply for all the scholarships you desire to be considered for at once to save time. For each scholarship, submit a separate application, making sure to utilize the appropriate form. You might need to include a lot of specific information in your scholarship. A List of Scholarship for a postgraduate diploma in New Zealand for Indian students, as described on university websites, are namely New Zealand International Doctoral Research Scholarships (NZIDRS), New Zealand Commonwealth Scholarships, Palmerston North City Mayor's Goodwill Ambassador Scholarship, NZ-GRADS New Zealand Global Research Alliance Doctoral Scholarship, and many others. The most competitive 2023-2024 Scholarships for a Postgraduate Diploma in New Zealand may provide benefits like an NZD 15,000 waiver from tuition costs, an NZD 5,000 tuition fee reduction, an NZD 10,000 grant on the Postgraduate diploma studies, and other advantages to make your Postgraduate diploma study easier.
Get all your doubts
clarified now for

Free
I agree to GoNewzealand terms and privacy policy
or